How to install Vast Discount Combine?
Instructions for using the app Vast Discount Combine. How to install Vast Discount Combine? Firstly, you go to your shop, click App and choose Vast Discount Combine.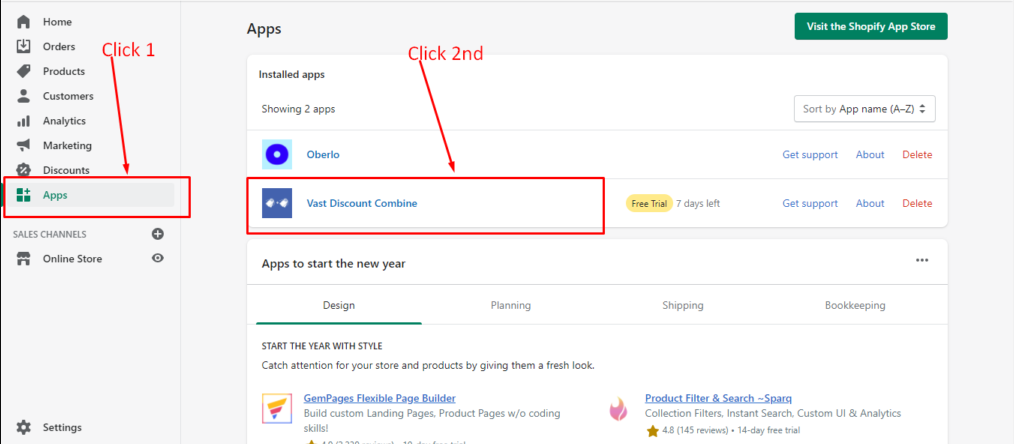 STEP 1: INSTALL DISPLAY IN STOREFRONT
Your screen go to new page.
First thing you need to do is look at the left corner of the screen, choose Installation. Next, you click on the Show section when you want to enable a discount campaign for your store.
Note: After the discount campaign, if you do not want to combine the discounts for customers, you will return to this Show to click Hidden. This means that your shop's campaign to combine many discount codes has ended.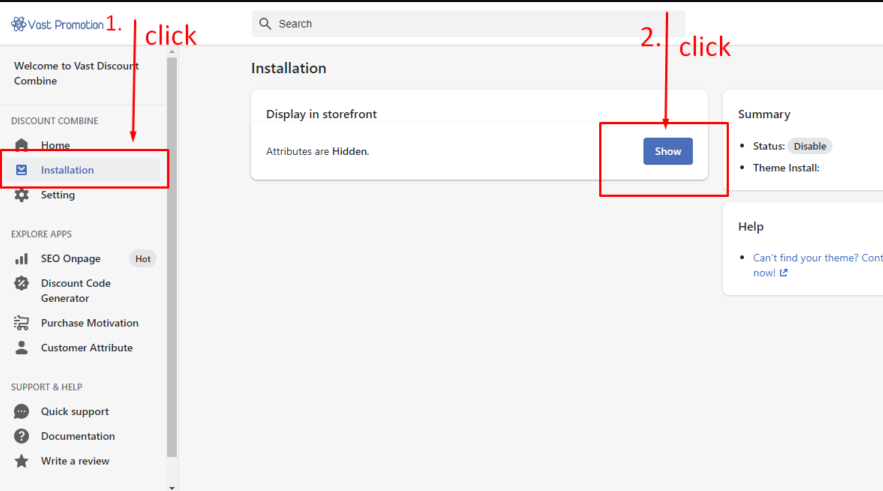 Your screen will go to below: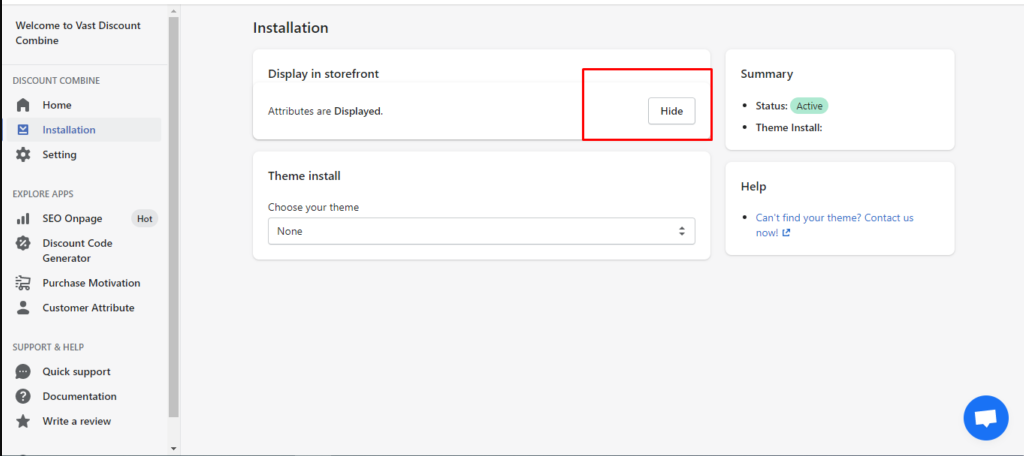 Step 2: Install Theme – How to install Vast Discount Combine
First of all, you see what theme your shop is using to choose a suitable theme.
Eg1. Your shop is using the Debut theme. in the installation you will click on the Debut theme.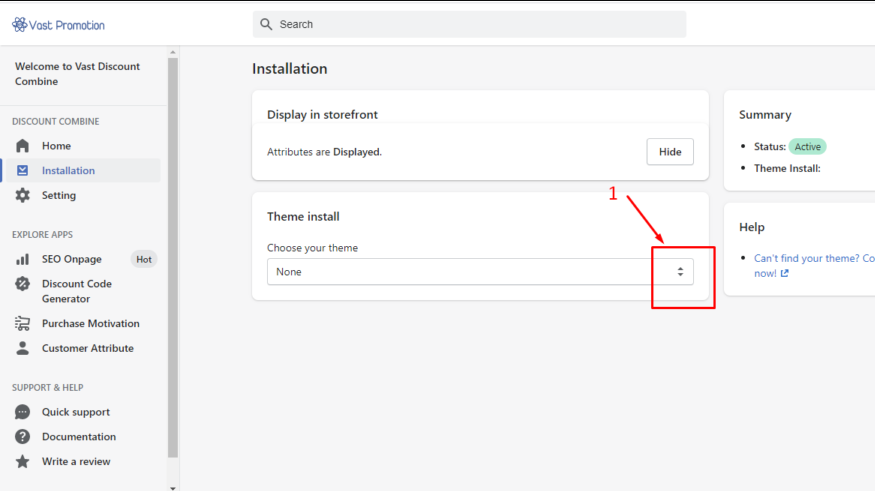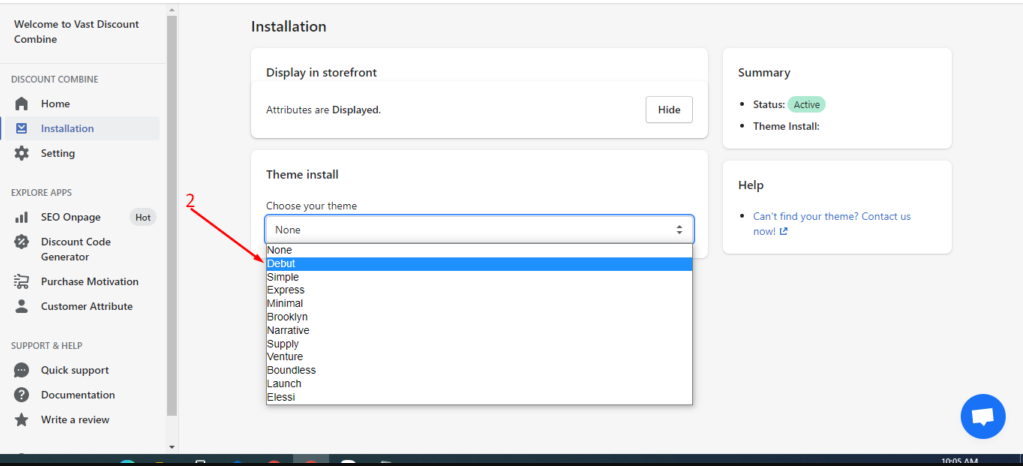 Next, you can choose theme. My app Vast Distcount Combine will support some themes such as: Debut, Simple, Express, Minimal, Brooklyn, Narrative, Supply, Venture, Boundless, Launch and Elessi. Other themes you need to be supported, you contact to supporter.