How to use discount codes combine on Shopify
How to use discount codes combine on Shopify? Two previous articles: How to install Vast Discount Combine and How to set Vast Discount combine, Vastpromotion.com have to guide your shop about installation and setting. This article will provide further information in case your customers use and they may inquire when not more discount codes from your shop.
Case 1: Customer won't use more discount codes
This would be the case as follows. When your customer Click on Buy it now app then they enter the code on the checkout page. This will not work with discount codes.
For example: Go to shop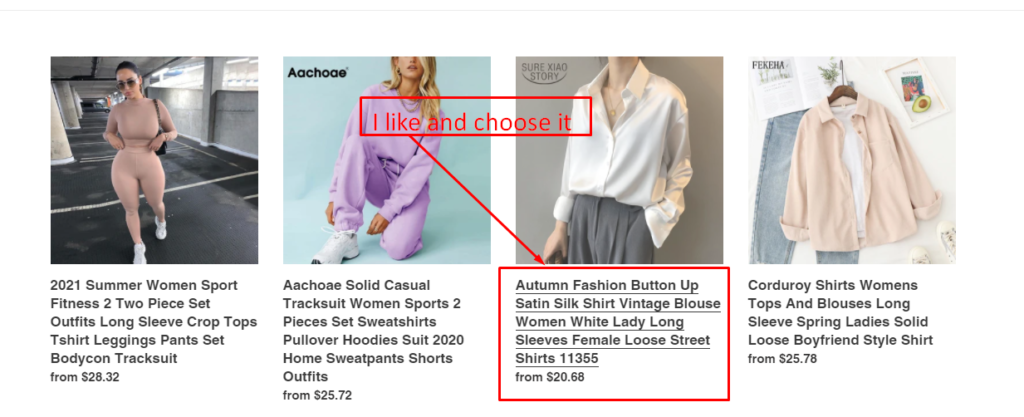 I deciced buy it now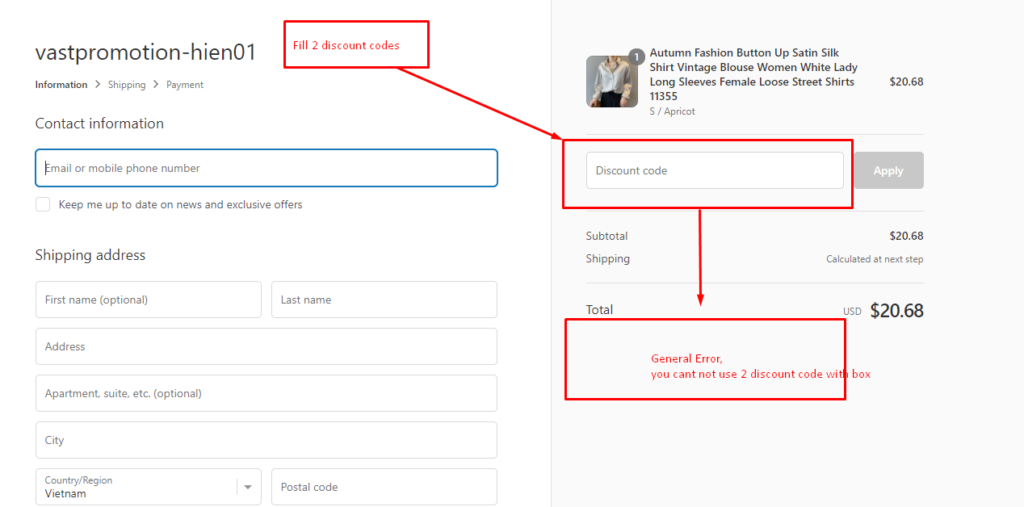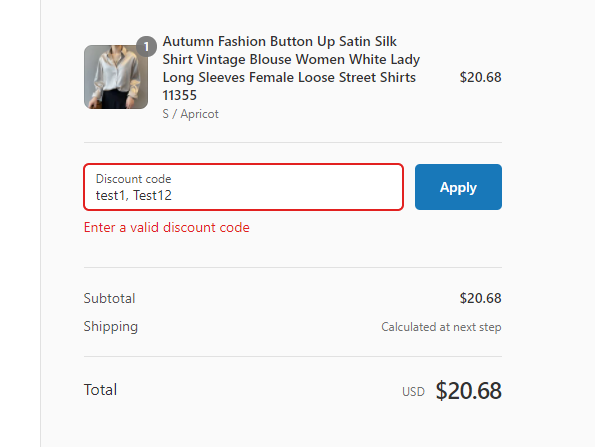 Case 2: The way to use more discount codes
Therefore, it is imperative that a customer follow these steps in order to combine the two discount codes.
Click ADD TO CART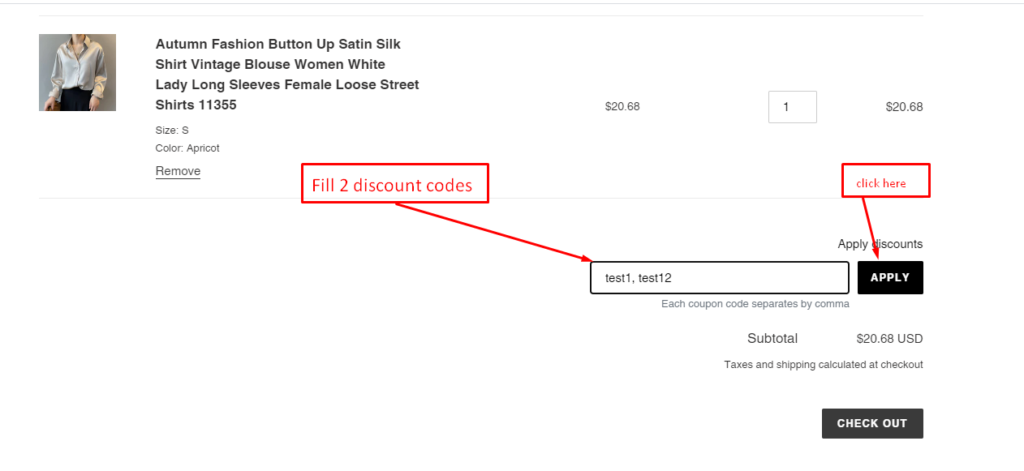 You can fill 2 or more discount codes this box before checking out.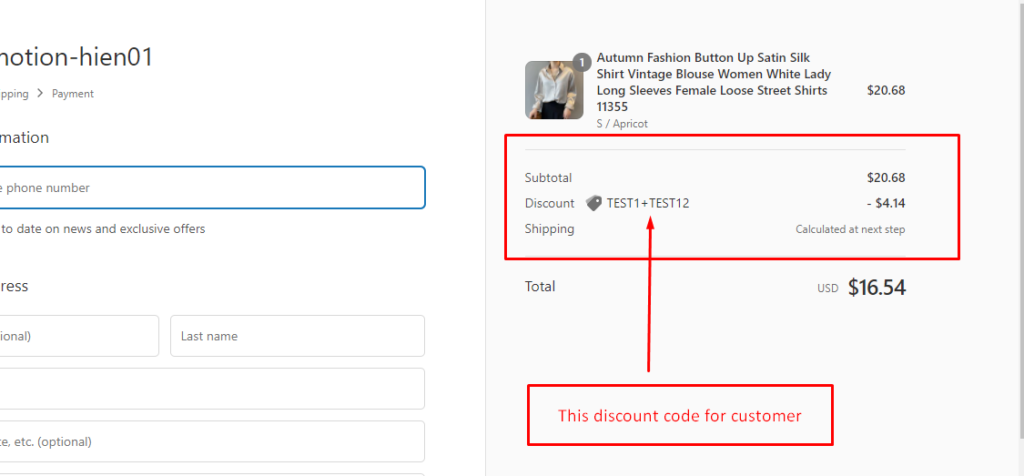 As such, in order to enjoy the combined discount codes, your customer is required to go to the cart and then enter the discount code. If you go straight to buy it now and go to the checkout page, the customer cannot fill in the code in that box. Because Shopify only supports filling in 1 code.