Quick View gives your shoppers quick access to product preview in one click without reloading the whole site.
Step 1: Active app snippets
Go Theme page in left navigation. Then select Active to activate app snippets on your store.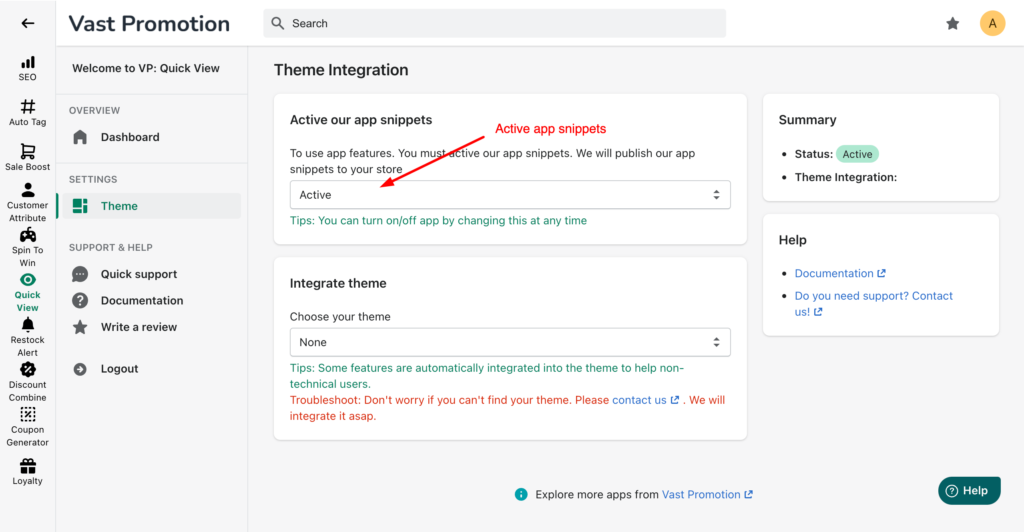 Step 2: Select your theme
After activate snippets, you must Select your store theme. If you can't find your theme, please contact us via support@vastpromotion.com. We will add your theme asap!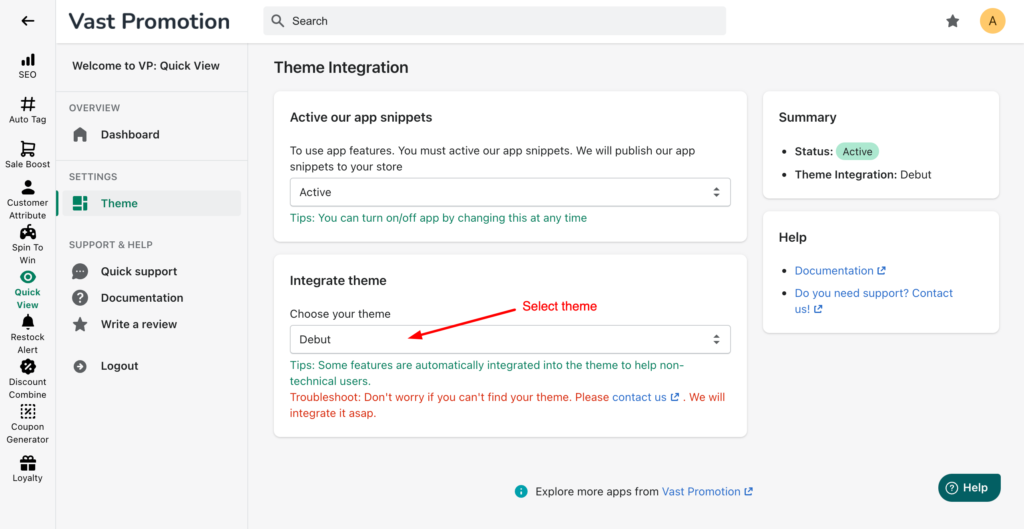 Step 3: See result
Now, you can check the quick view feature on your store.
Quick view button: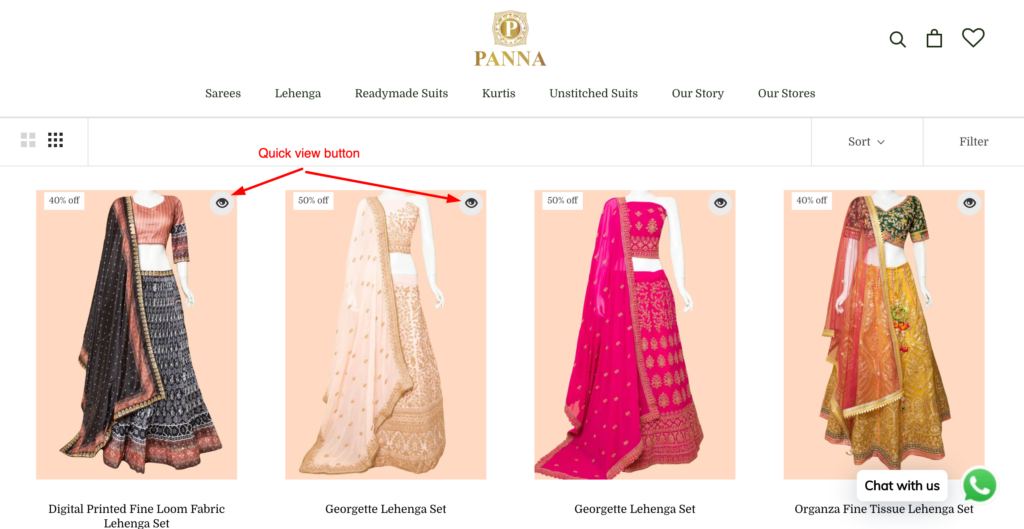 Quick view popup: