With VP: Spin To Win app, we can make a smart way to grow your email list and boost sales. Here is how to setup this app on Shopify store.
Step 1: Active app snippets
Go to Theme setting page by click Theme in left navigation. You can see selection box in the right side of your screen.
Then select Active to publish our app snippets to your theme.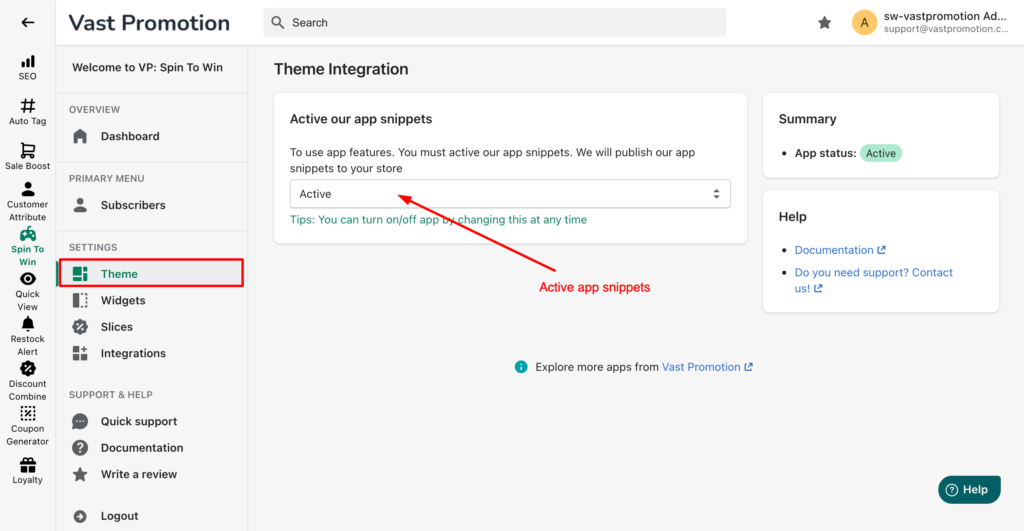 Step 2: Setup prizes
Go to Prize setting page by click Slices in left navigation. By default, app will show 12 slices of the wheel. You must fill all this prizes.
Fields:
Unique: App will create a unique coupon automatically for each customer.
Gravity number: Help you setup percentage of prize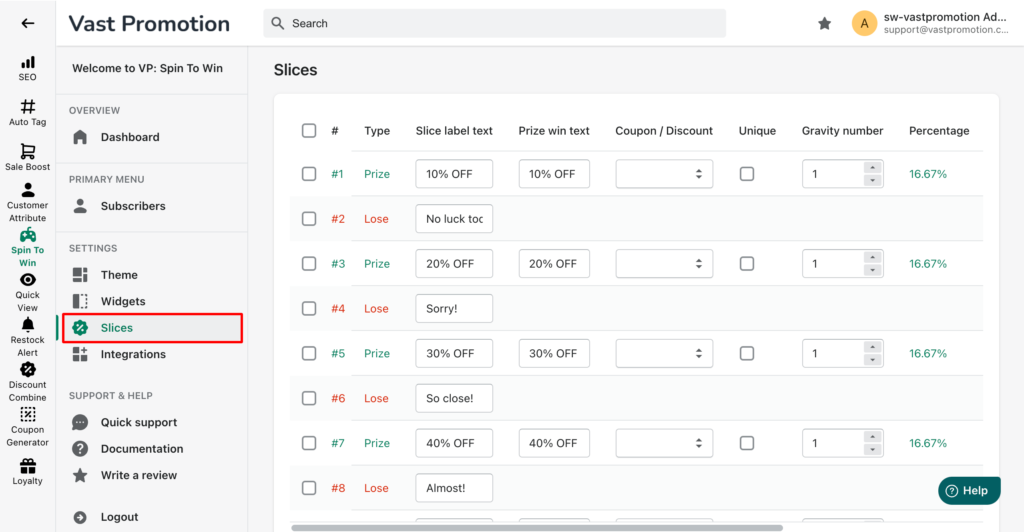 Step 3: Check Spin To Win popup on your store
Now, go to your store. You can see a trigger button: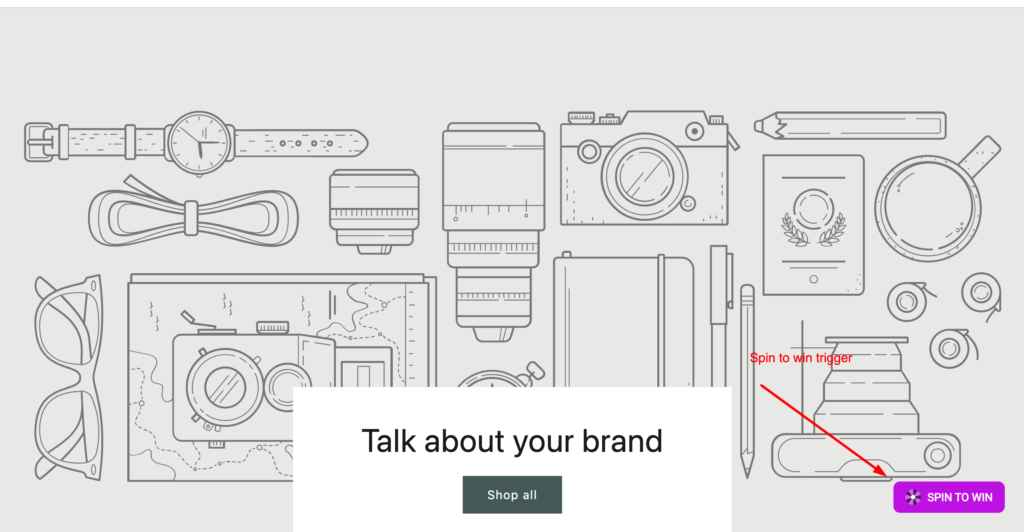 When you click this trigger, the spin to win popup will display.
If you have any questions about our app, please don't hesitate to contact us via support@vastpromotion.com.