When start manual tag, if you received a message like this, you should follow our cases: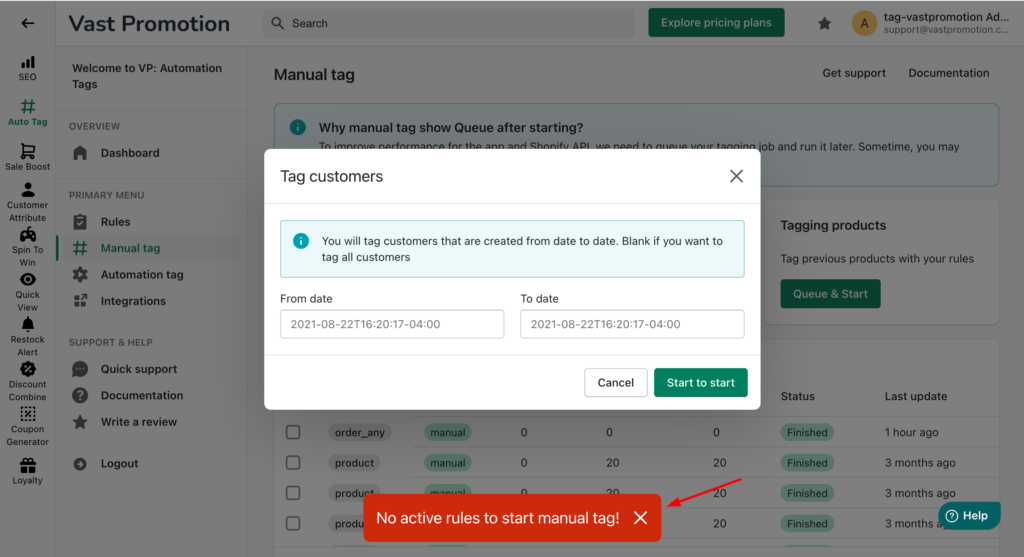 Case 1: You haven't created a rule
This article will help you create your tag rule step by step. Please follow this: How to create a rule in VP: Automation Tags
Case 2: You have created rule but not active
Step 1: Go to edit rule
Choose Rules in left navigation then select the right rule for your tagging type.
For example, I select customer tag rule to edit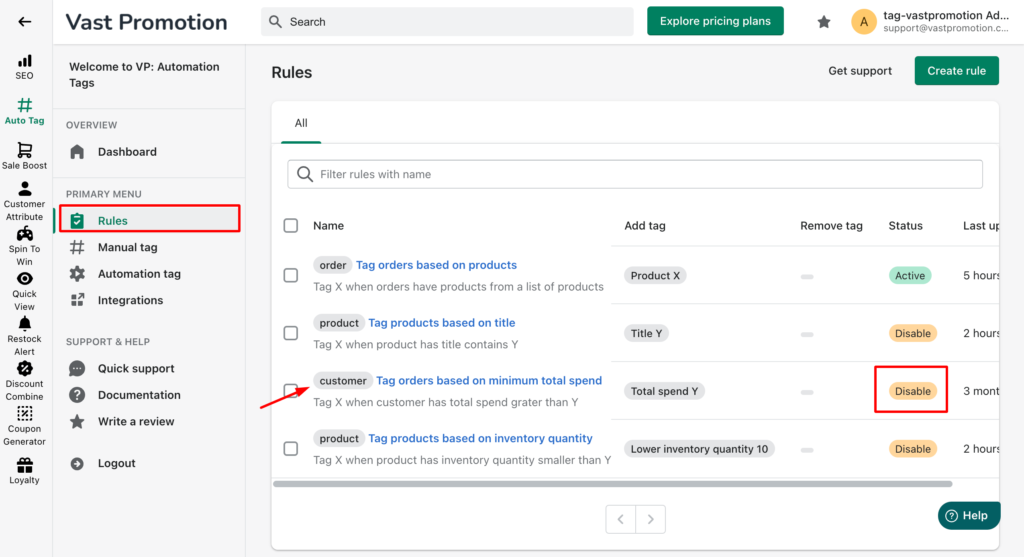 Step 2: Activate this rule
Select Active status field to activate this rule and don't forget to Save.